Hillshire Snacking Wine Infused Salami With White Cheddar Small Plates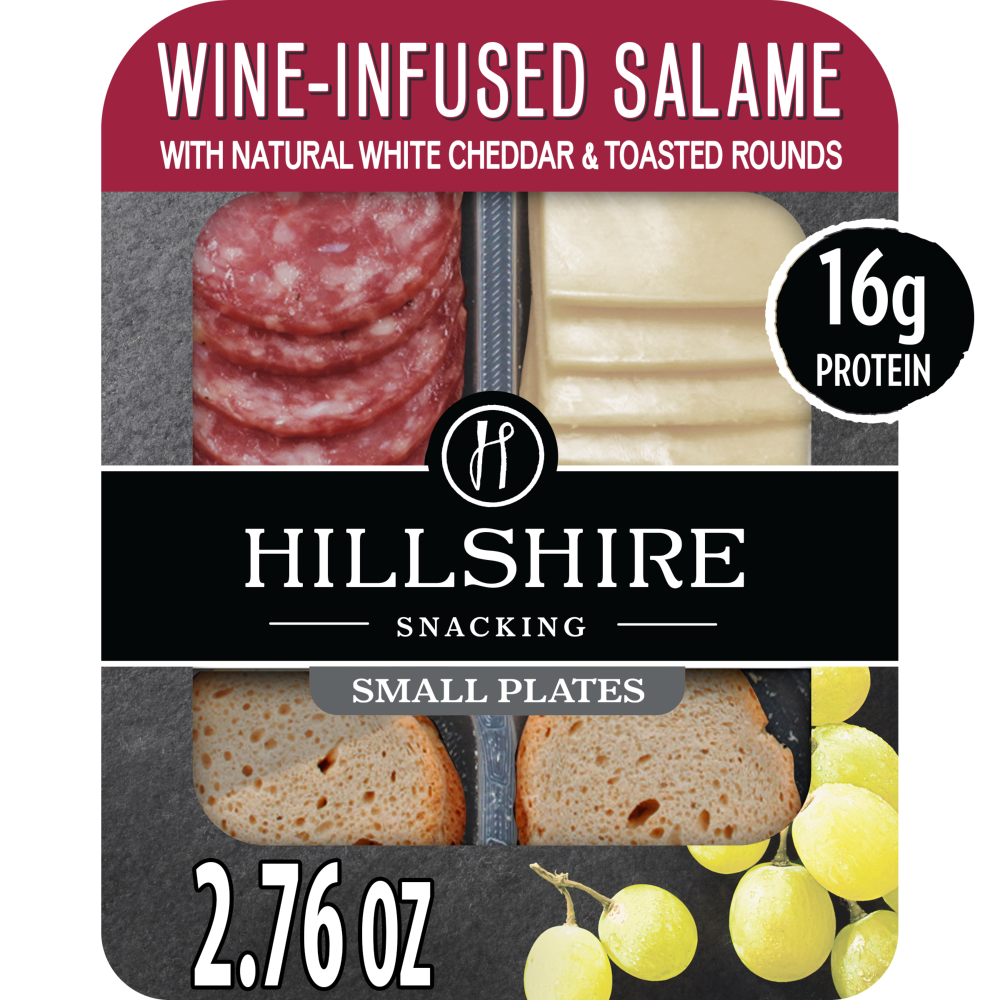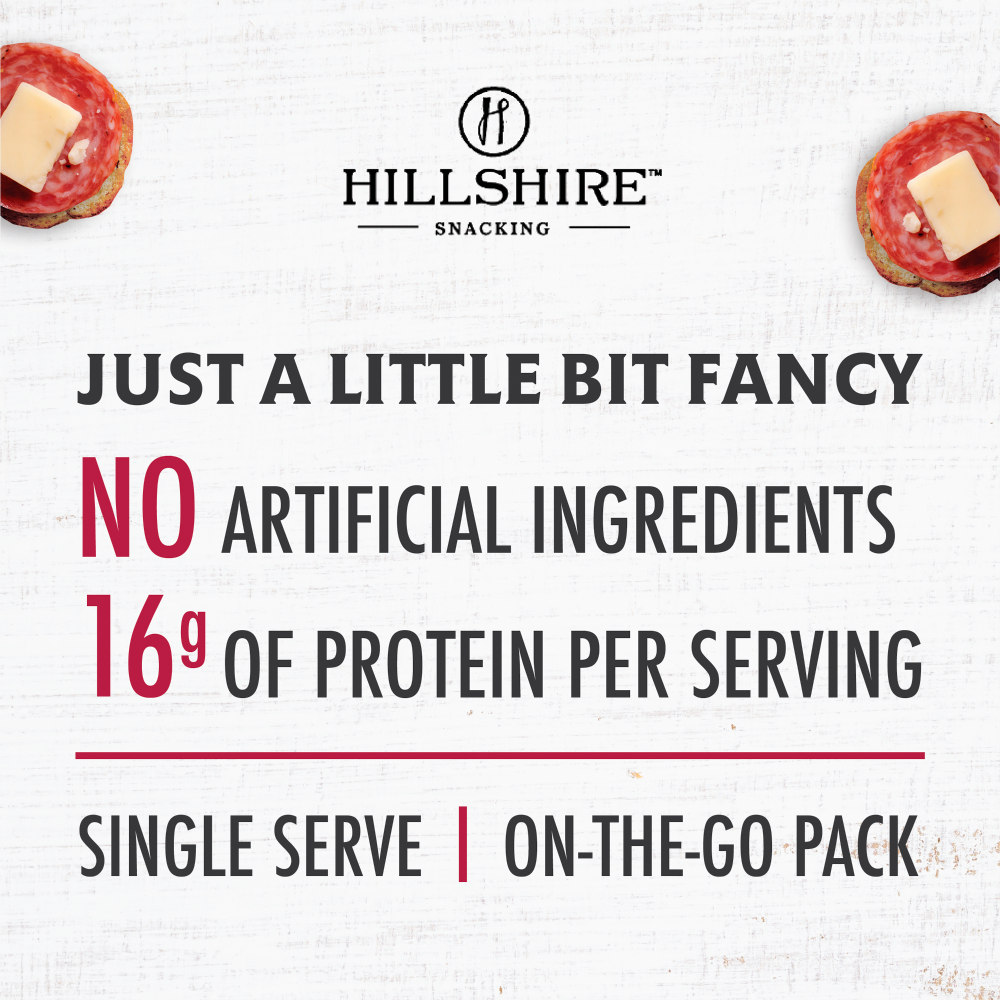 Hillshire Snacking Wine Infused Salami With White Cheddar Small Plates
2.76 oz
UPC: 0004450006480
Wine-infused salame, natural white cheddar cheese, and crisp toasted rounds come together in Hillshire® Snacking Small Plates for a grown-up twist on snack time. Our Wine-Infused Salame Small Plate features chef-curated ingredients and flavors such as the spice of cured salame and rich notes of garlic for a truly elevated snacking experience.
Perfectly portioned for snacking on-the-go, our Wine-Infused Salame Small Plate has 16 grams of protein in each ready-to-eat serving. Includes one 2.76 ounce package.
Try pairing with a fruity Sauvignon Blanc to further enhance the flavors of the savory salame and sharp white cheddar.
---