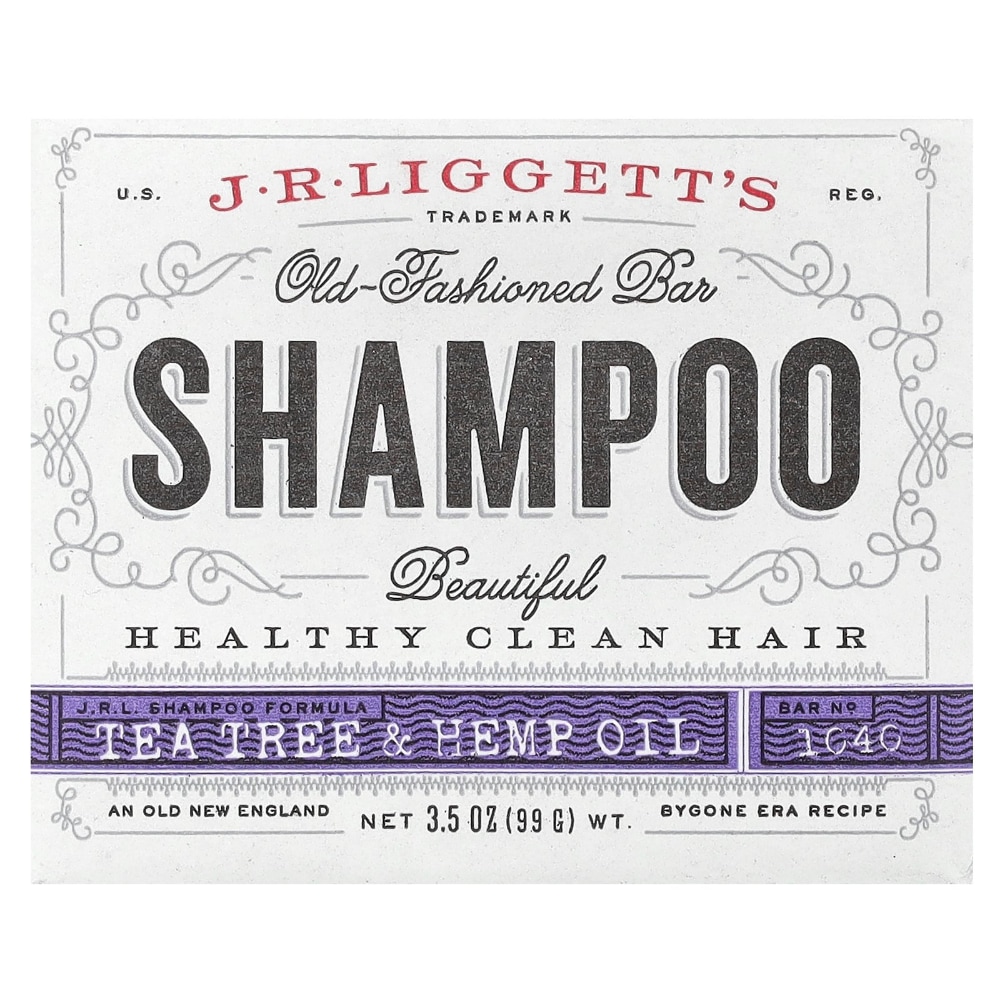 JR Liggett's Tea Tree & Hemp Oil Old Fashioned Bar Shampoo
---
Enjoy the benefits of natural oils in this shampoo made by hand. Tea Tree Oil has antiseptic and anti-bacterial properties that enhance our shampoos abilities to effectively tame dermatitis, itchy-flaky scalp conditions, and may also stimulate hair growth. Hemp oil contains a combination of essential fatty acids that supply your hair's acute nutritional needs. Almond oil provides the important moisturizing healthy hair requires.
Old Fashioned Bar
Beautiful, Clean Hair
An Old New England Bygone Era Recipe
Use It Up, Wear It Out, Make It Do Or Do Without
Earth Friendly-People Friendly
Minimal Packaging-Minimal Waste
Rinses Out Clean & Easy
Gives Body and Manageability
It is not a liquid Each Bar Offers the approximate number of usages as a 24 ounce bottle of most modern shampoos.
---