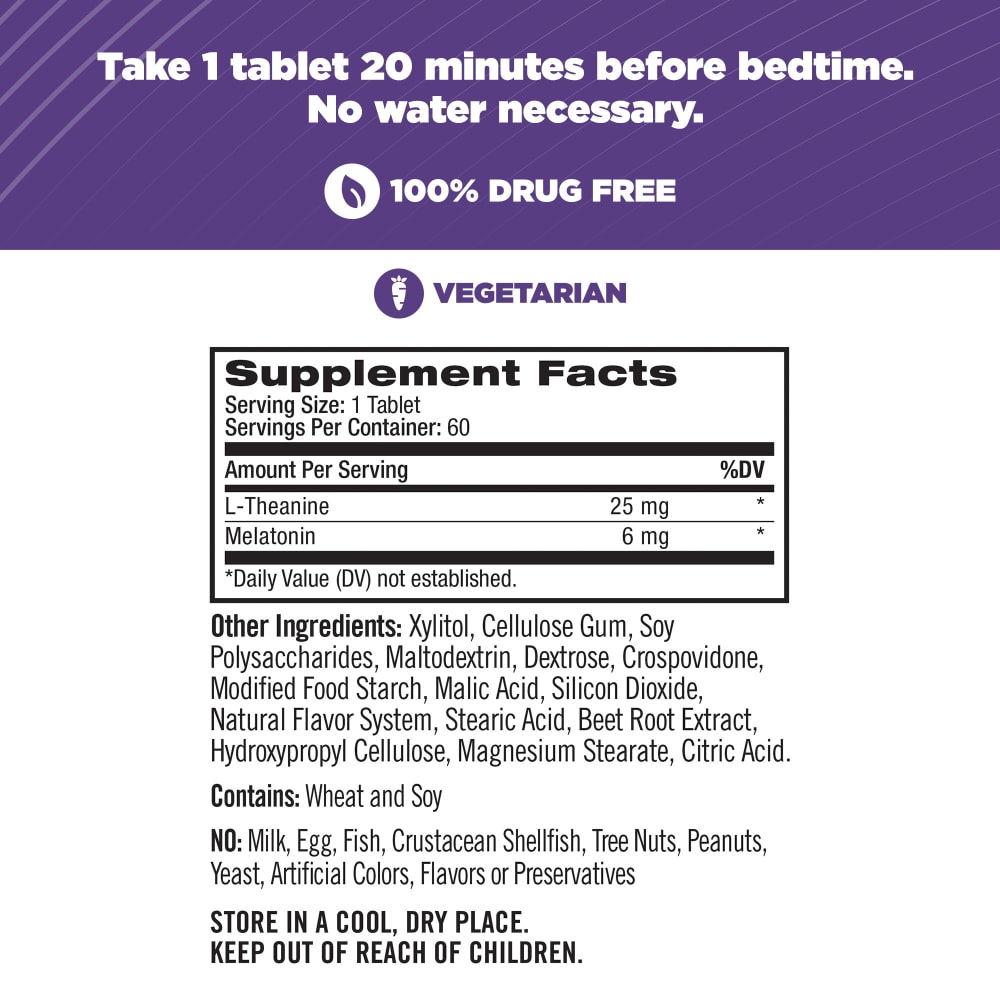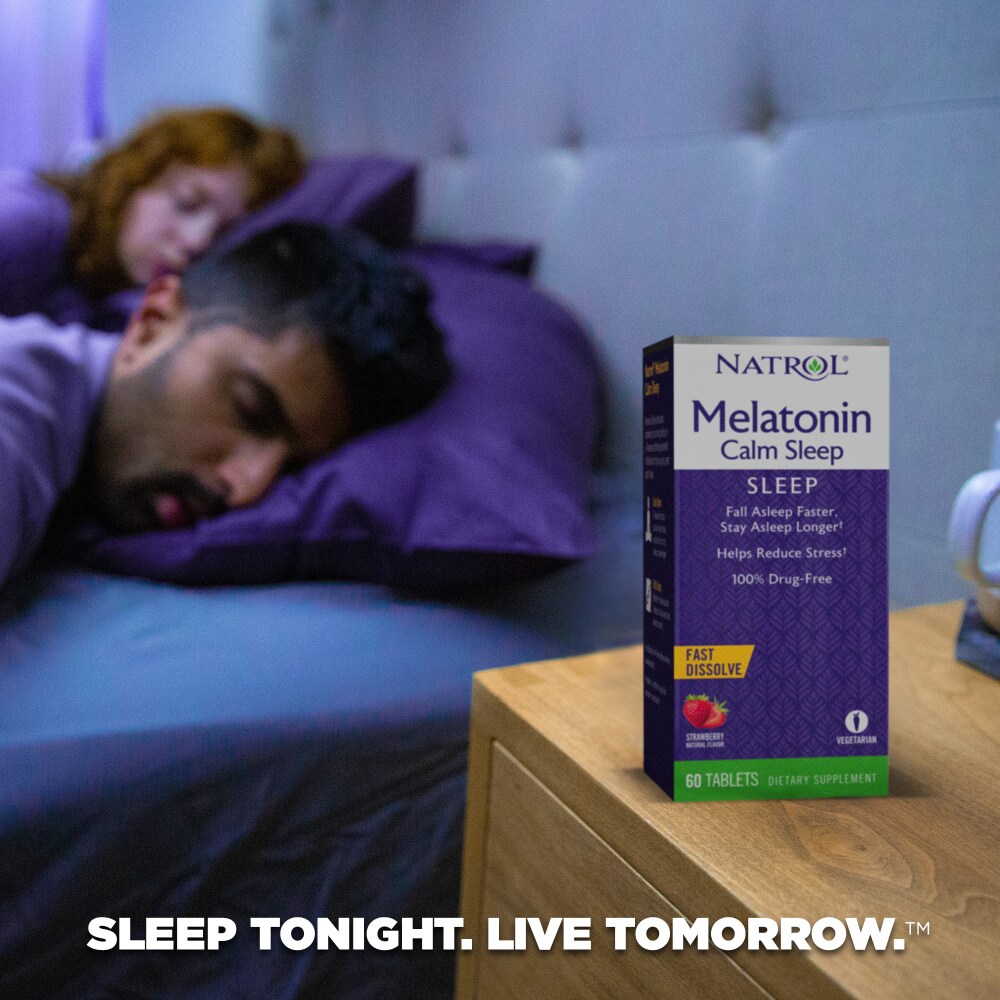 Natrol Advanced Melatonin Calm Sleep Strawberry Fast Dissolve Tablets
---
Having Trouble Sleeping? You are not alone. Sleep experts recommend 8 hours of sleep per night for adults to function properly. Relax & get to sleep naturally with Natrol® Advanced Melatonin Plus Fast Dissolve. After a hectic day it can be hard to settle your body and mind to prepare for bed. You may need help unwinding from the stress and chaos of your day. Natrol combines the power of L-Theanine and Melatonin to help you relax and fall asleep, all in one delicious, strawberry-flavored tablet. This fast dissolving formula delivers rapid dissolve technology to help promote fast absorption. L-Theanine influences chemical messengers in the brain that are involved in relaxation, alertness and mood. Melatonin is a nighttime sleep aid to assist with occasional sleeplessness, while it also works to help reduce anxiety. It helps to establish normal sleep patterns to give you a more restful, relaxing sleep and in turn, better overall health.
Nighttime Sleep Aid
Helps Reduce Stress & Anxiety
Drug Free
*These statements have not been evaluated by the Food and Drug Administration. This product is not intended to diagnose, treat, cure, or prevent any disease.
---