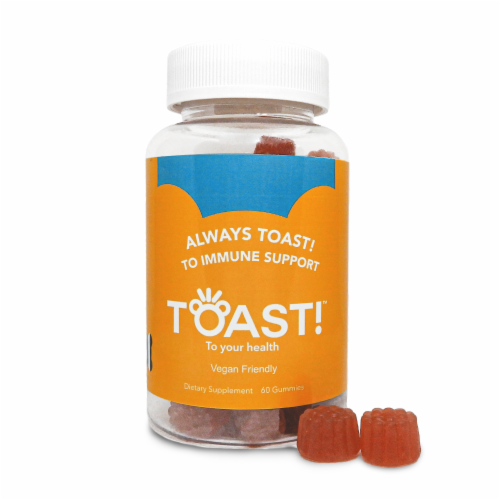 Hover to Zoom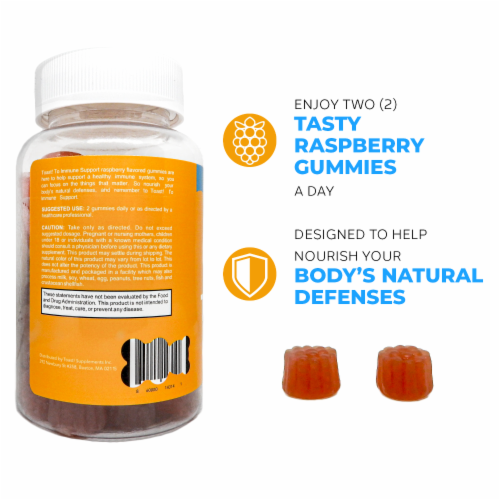 Hover to Zoom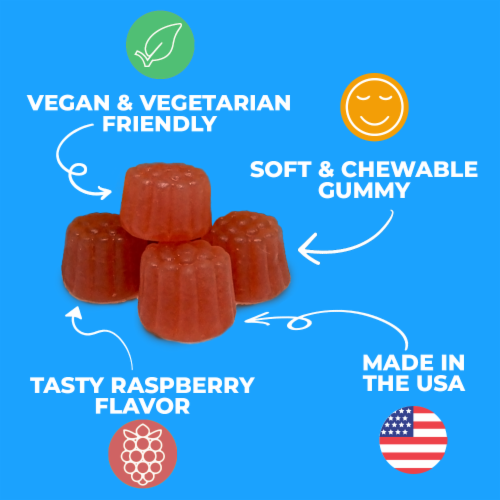 Hover to Zoom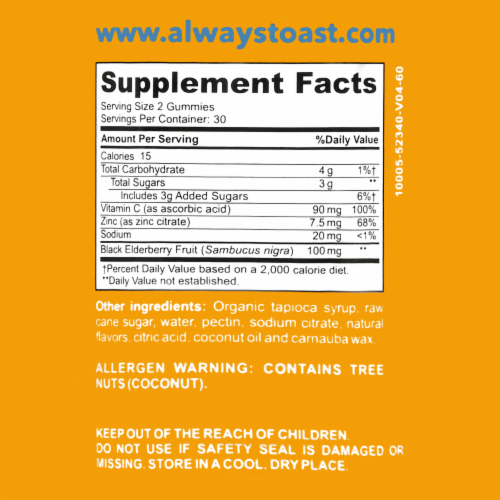 Hover to Zoom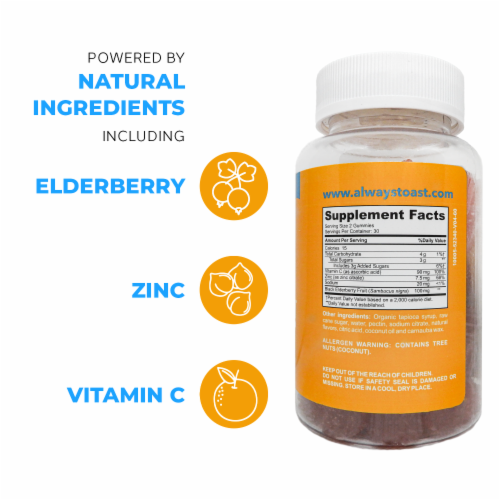 Hover to Zoom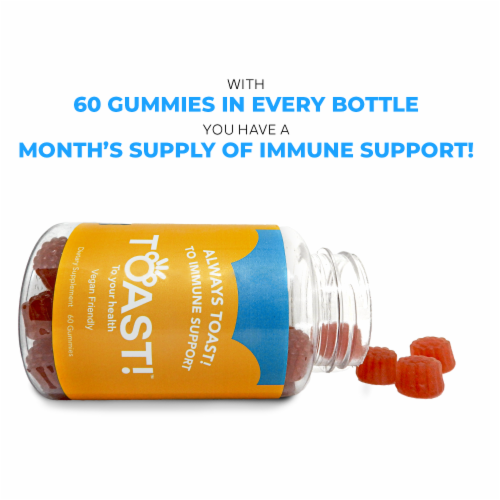 Hover to Zoom
Toast! Immune Support Dietary Supplement, Raspberry, 60 Gummies - 1 Bottle
This selection is unavailable. Please choose another option.
Product Details
Toast! To Immune Support raspberry flavor gummies are here to help support a healthy immune system so you can focus on the things that matter
Serving and Additional Info
Serving: Each bottle contains 60 gummies, 2 gummies per serving
Calories: 15 calories per serving
Ingredients: Zinc, Elderberry, Vitamin C
TOAST! TO IMMUNE SUPPORT: These tasty raspberry gummies with researched ingredients like elderberry and zinc
HOW THEY WORK: Just enjoy a couple of tasty gummies at night before bed, or first thing in the morning, and you'll help nourish your body's natural defenses
VEGETARIAN FRIENDLY: Our pectin based gummies are vegetarian friendly, with an active formula powered entirely by natural ingredients
PERFECT FOR THE FAMILY: Whether school is in session or you're working in the office, Toast! To Immune Support gummies are designed for everyone.
Pick me!
I know, there must be other gummies in your life. But let's be real, none of the others are supporting your immune system.
---