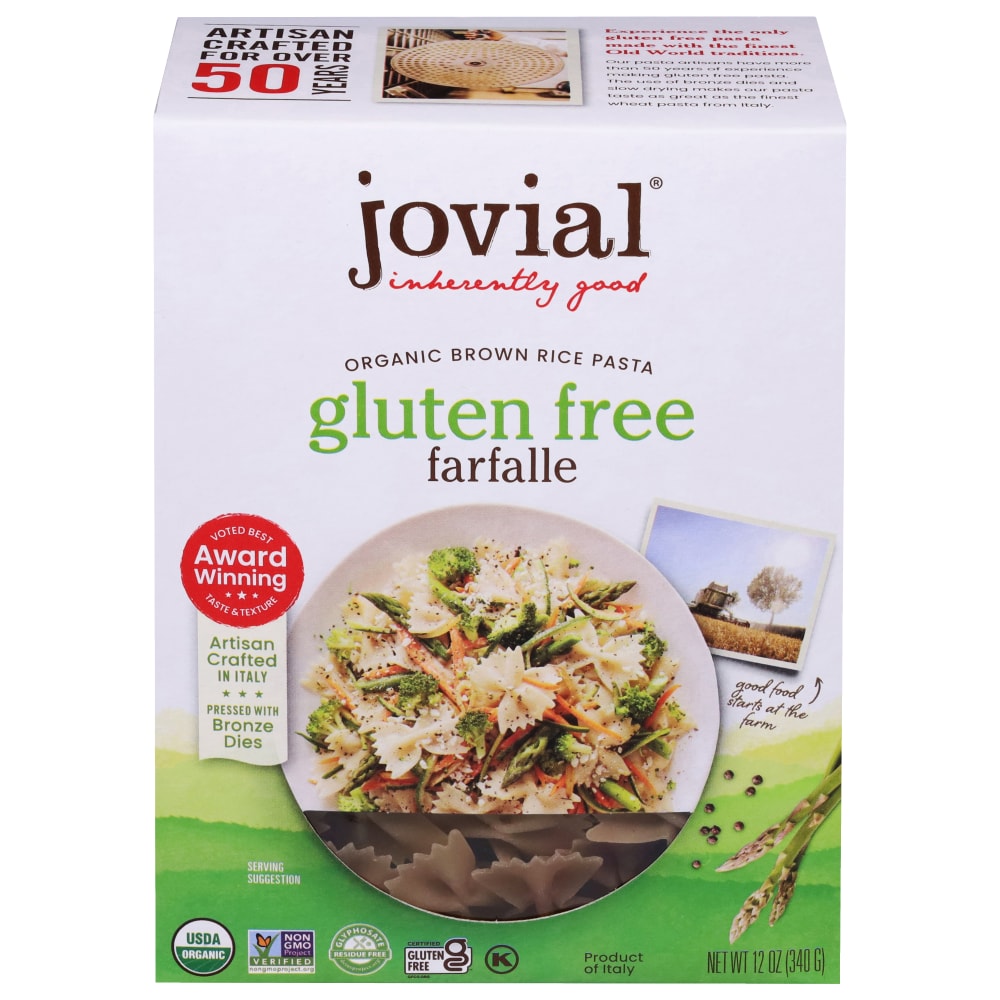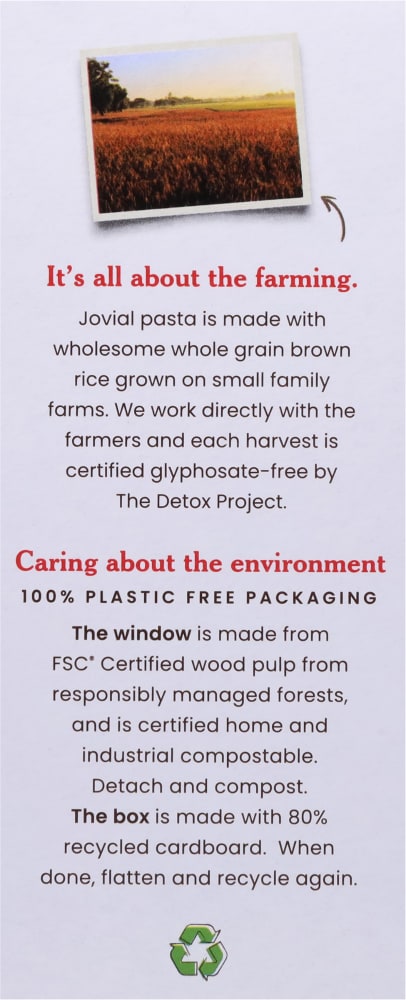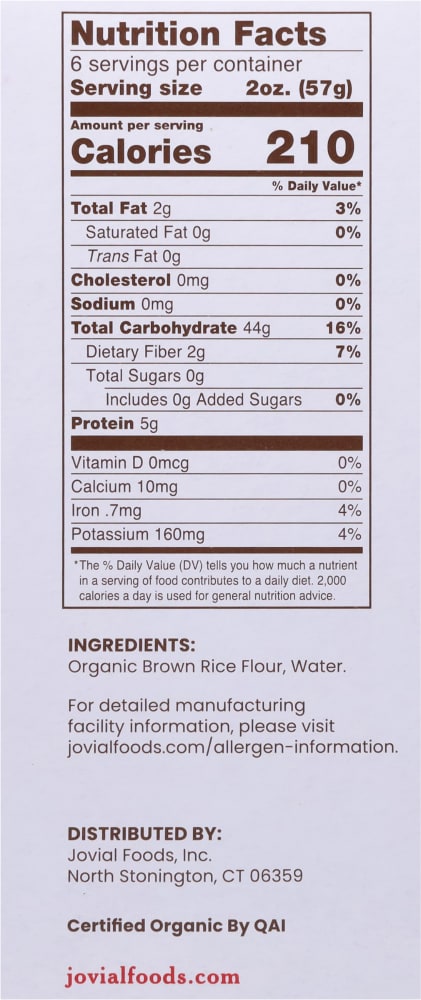 Jovial Gluten Free Brown Rice Pasta Farfalle
---
This is real pasta. Authentic, artisan crafted, traditional pasta from Tuscany that is worry free in every way. Made in a dedicated facility free of gluten, milk, eggs, tree nuts and peanuts, jovial pasta is made with only one wholesome ingredient: 100% organic whole grain rice grown exclusively in Italy. This is delicious pasta for everyone. Jovial products are made by people just like you. We care, from seed to shelf.
Experience the only gluten free pasta made with the finest Old World traditions.
By utilizing bronze dies to press the shapes and slow drying at low temperatures, we work hard to make this pasta as great as the finest wheat pasta from Italy.
Caring About The Environment
This package was created with the enviornment''s health in mind, too. The carton contains a minimum of 80% recycled materials and is 100% recyclable. The window is made from FSC wood pulp and is certified home compostable. When you are through enjoying this pasta, please remove the window from the carton and discard with your compostable materials or kitchen waste. Recycle the carton with paper recyclables. We, and the earth, thank you.
---