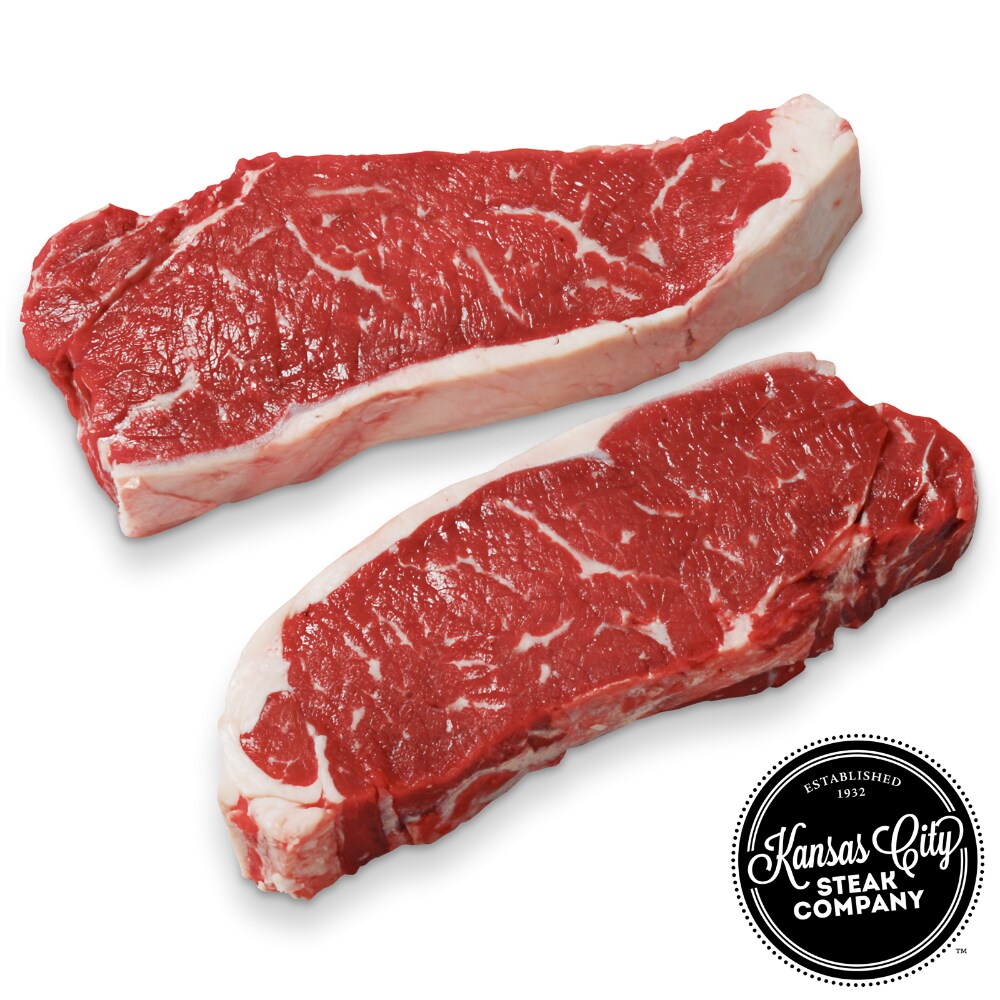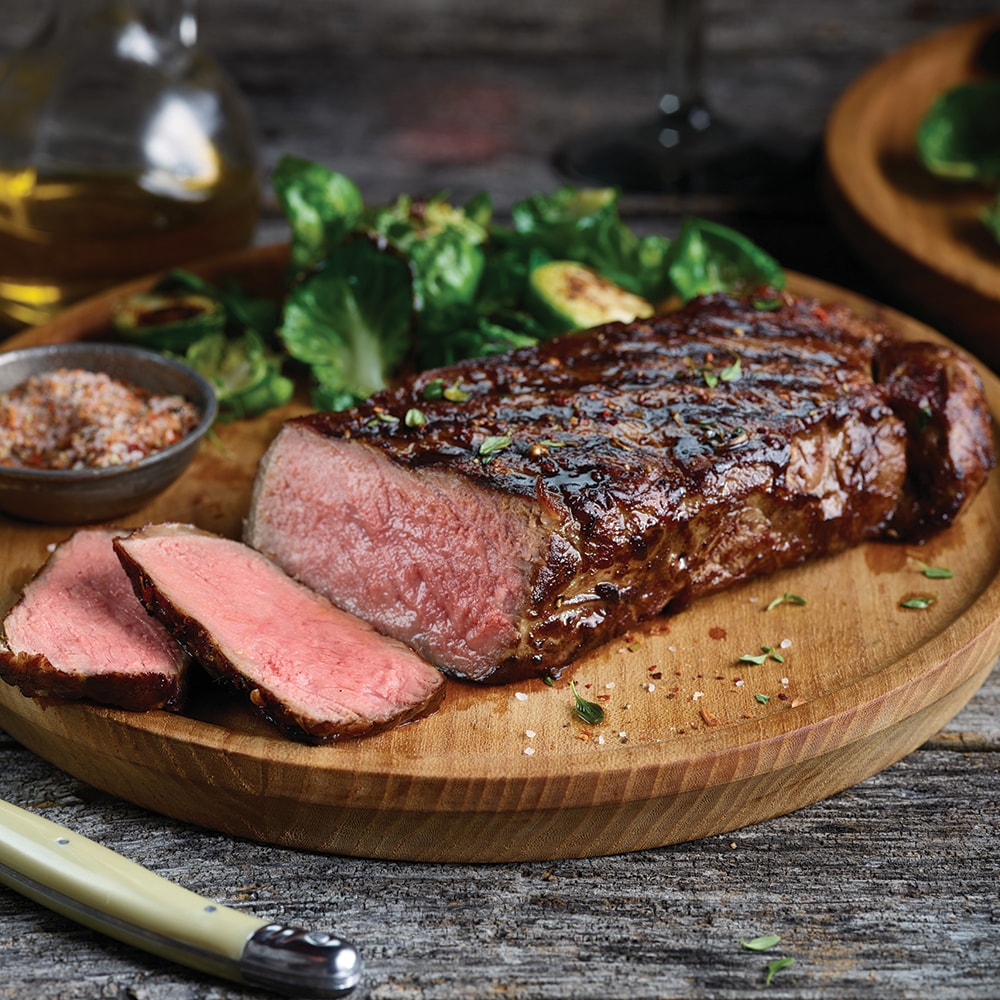 Kansas City Steak Strip Steaks 4 Count (Approximate Delivery is 3 - 8 Days)
---
4 Kansas City Strip Steaks, 12 oz. each. Kansas City Strip Steak is world famous for rich steak flavor. Named for the city where they originated, but also known as New York Strip Steak, they come from the world's finest Midwestern beef for delicious, boneless perfection. Steakhouse quality delivered to your door.
Aged up to 28 days to enhance steak flavor and tenderness.
Each steak is individually vacuum sealed.
Product arrives frozen.
Includes our original Steak Seasoning packet and a Free Kansas City Steak Book with expert cooking directions (including steak grilling times), tips, steak recipes and more.
---