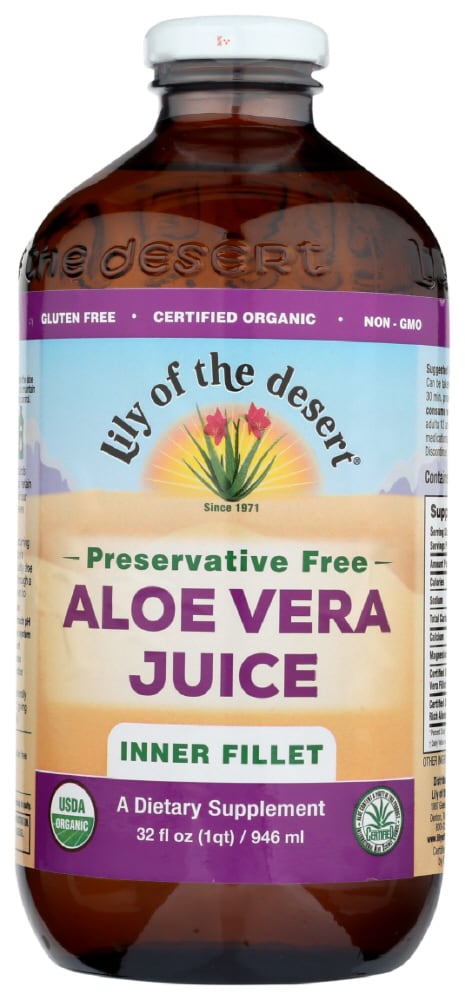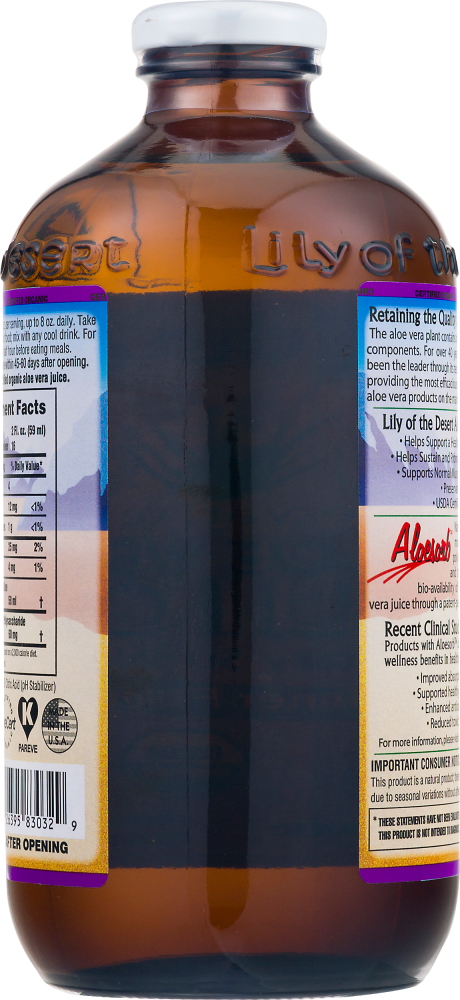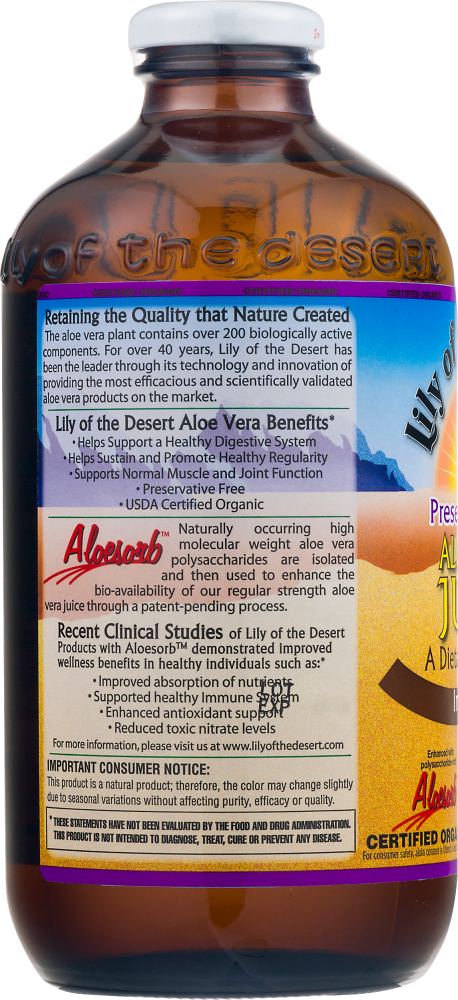 Lily of the Desert Aloe Vera Juice
32 fl oz
UPC: 0002639583032
---
Aloesorb: Science has shown that naturally-occurring polysaccharides are the driving force behind aloe's benefits. Aloesorb is a concentration of high quality aloe polysaccharides that are extracted from aloe through a proprietary process and has been clinically proven to assist with:
Improving nutrient absorption
Balancing digestion and stomach pH
Supporting a healthy immune system
Enhancing antioxidant support
Reducing toxic levels of nitrates
Normal muscle and joint function
GRAS Certification: Certified Generally Recognized As Safe by an expert research panel.
Important Consumer Notice: This product is a natural product; therefore, the color may change slightly due to seasonal variations without affecting purity, efficacy, or quality.
A Dietary Supplement
Preservative Free
Gluten Free
Non-GMO
USDA Organic
Kosher
Made in the USA
Aloin Free (Less Than 1ppm)
Vegan
BPA Free
Allergen Free (Allergen Free Facility)
Contains Over 99%
---