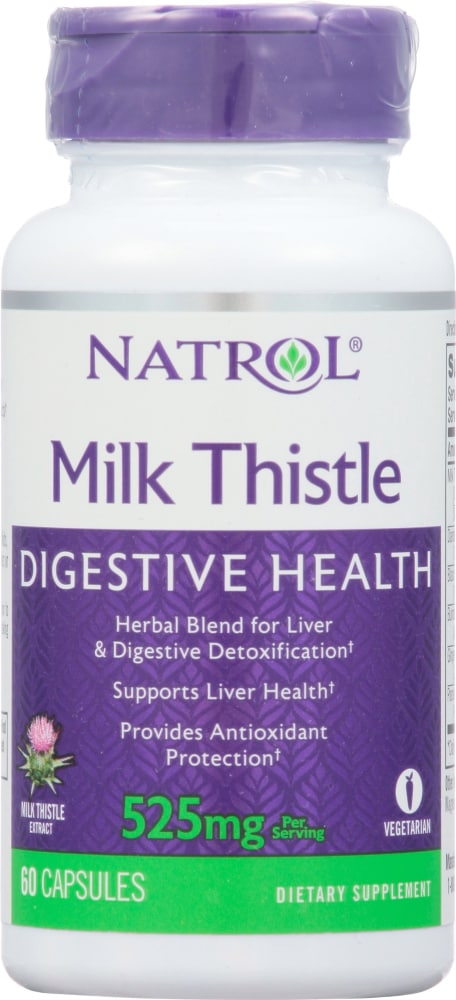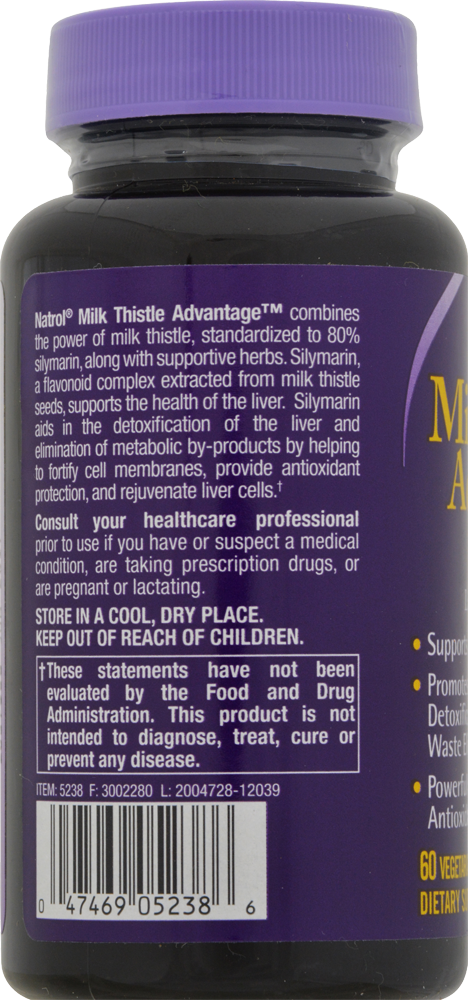 Natrol Milk Thistle Advantage 525 Mg
---
Natrol® Milk Thistle Advantage® combines the power of milk thistle, standardized to 80% silymarin, along with supportive herbs. Silymarin, a flavonoid complex extracted from milk thistle seeds, supports health in liver. Silymarin aids in the detoxification of the liver and elimination of metabolic by -products by helping to fortify cell membranes, provide antioxidant protection, and rejuvenate liver cells.
Supports Liver Health
Promotes Liver Detoxification & Waste Elimination
Powerful Antioxidant
*These statements have not been evaluated by the Food and Drug Administration. This product is not intended to diagnose, treat, cure, or prevent any disease.
---