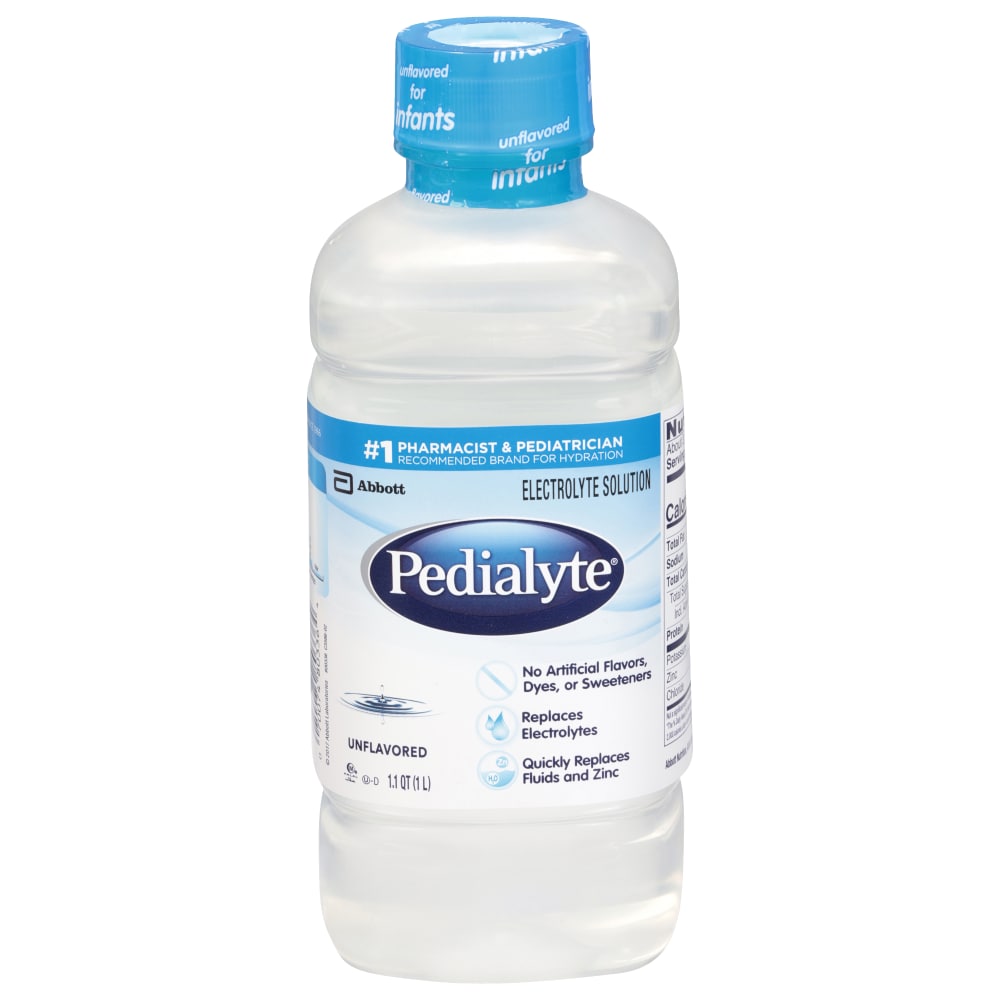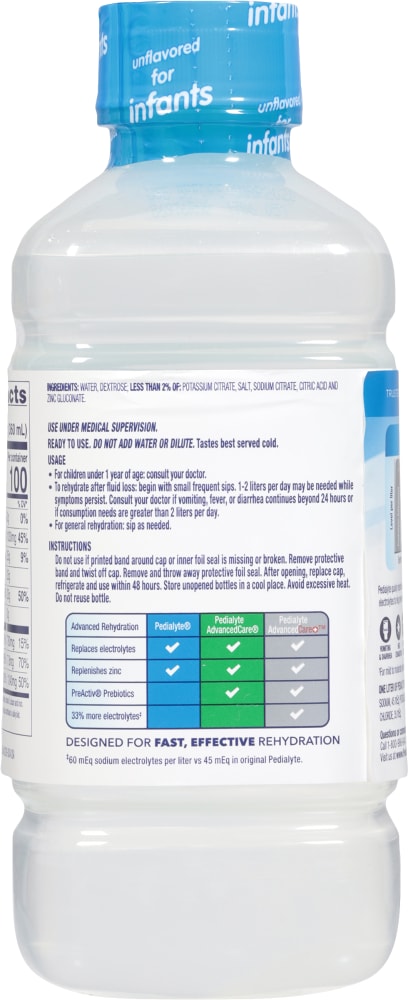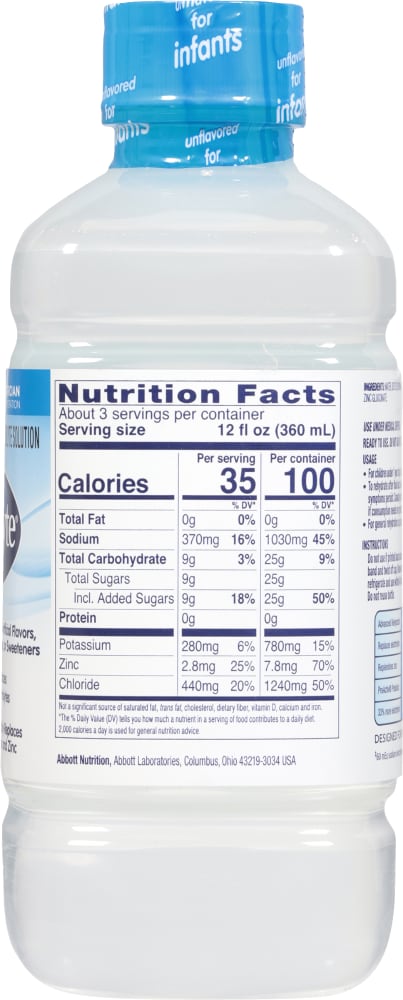 Pedialyte Unflavored Ready-to-Drink Electrolyte Solution
33.8 fl oz
UPC: 0007007480336
---
PEDIALYTE CLASSIC is an advanced rehydration solution specially formulated with an optimal balance of sugar and electrolytes needed to help replenish vital fluids and minerals which, when lost, can lead to dehydration. It can help prevent mild to moderate dehydration caused by vomiting, diarrhea, exercise, travel, and heat exhaustion.
REPLACES ELECTROLYTES: A flavorful way for kids and adults to replace electrolytes to feel better fast.
MORE EFFECTIVE THAN COMMON BEVERAGES: Designed to replace fluids & electrolytes more effectively than sports drinks, Pedialyte provides an optimal balance of sugar & electrolytes to prevent mild to moderate dehydration. It's medical-grade hydration.
GREAT-TASTING FLAVORS: Enjoy Pedialyte liters, powder packs, and freezer pops in 17 refreshing flavors.
POUR & HYDRATE: Tastes best served chilled. To maintain proper hydration, 1-2 liters of Pedialyte may be needed per day.
---