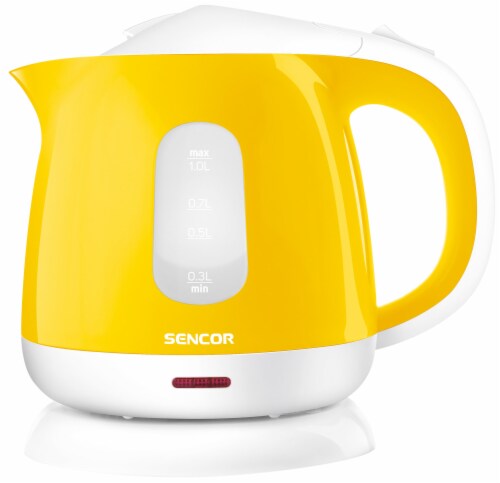 Hover to Zoom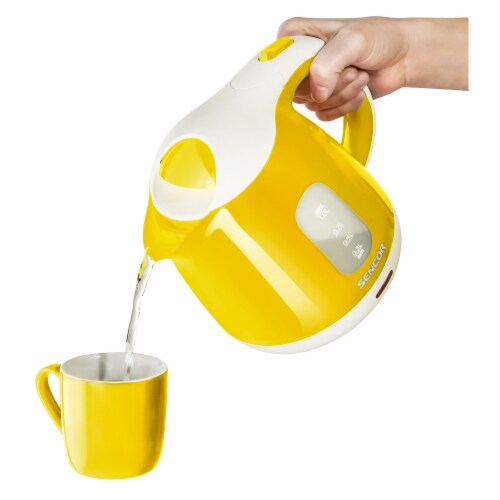 Hover to Zoom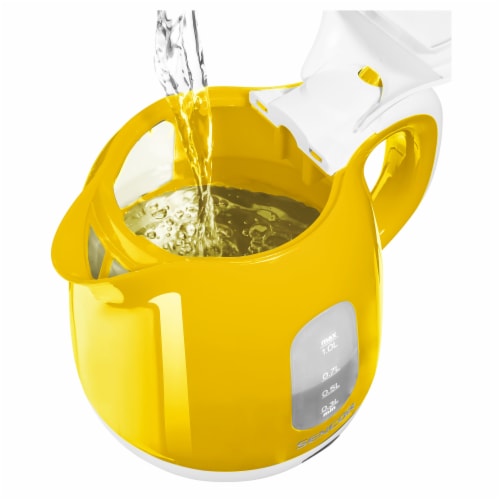 Hover to Zoom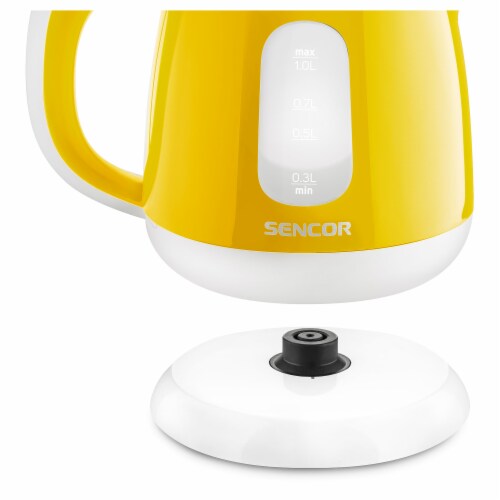 Hover to Zoom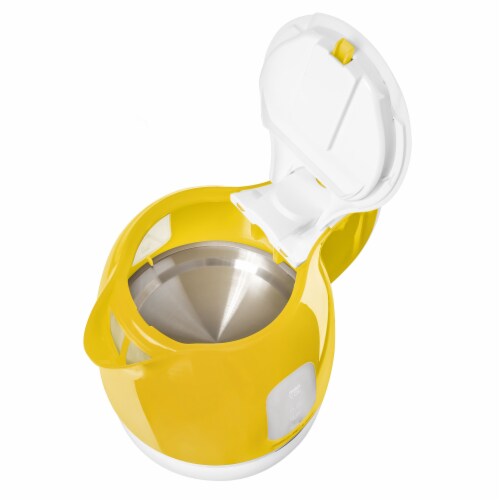 Hover to Zoom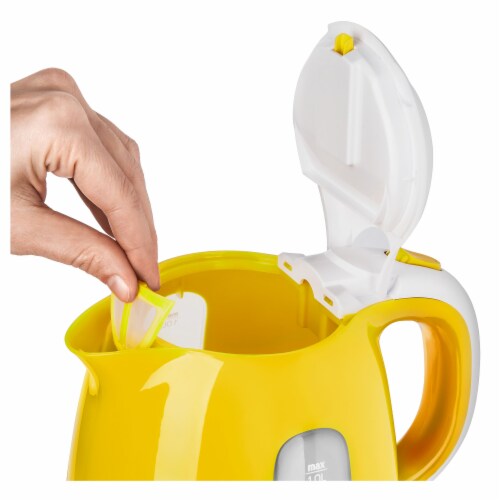 Hover to Zoom
Sencor Small Electric Kettle - Yellow
Product Details
Cordless electric kettles by Sencor heats water twice as fast as stove top, offering better speed, convenience, energy efficiency and safety! The tiny, 4.3 cups space-saving cordless kettle comes with 360 degree swivel and bright finish. Color-coordinate with other kitchen electrics by Sencor to create a beautiful kitchen with European design touch!
Model: SWK1016YL
Benefits:
CLEAN & FRESH WATER: The removable and washable dirt and scale filter helps give your water a clean and crisp taste.
DOUBLE SAFETY SYSTEM: Protection against overheating when turned on without water and automatic shut off when boiling point is reached.
EASY POURING: The ergonomically shaped handle and lid safety lock ensure easy and clean pouring every time.
SPACE SAVING DESIGN: The small 4.3 cup/1L design features a double-side water mark level and 360 degree swivel base.
CORDLESS KETTLE: Features a heating base from stainless steel with a covered heating spiral.
---