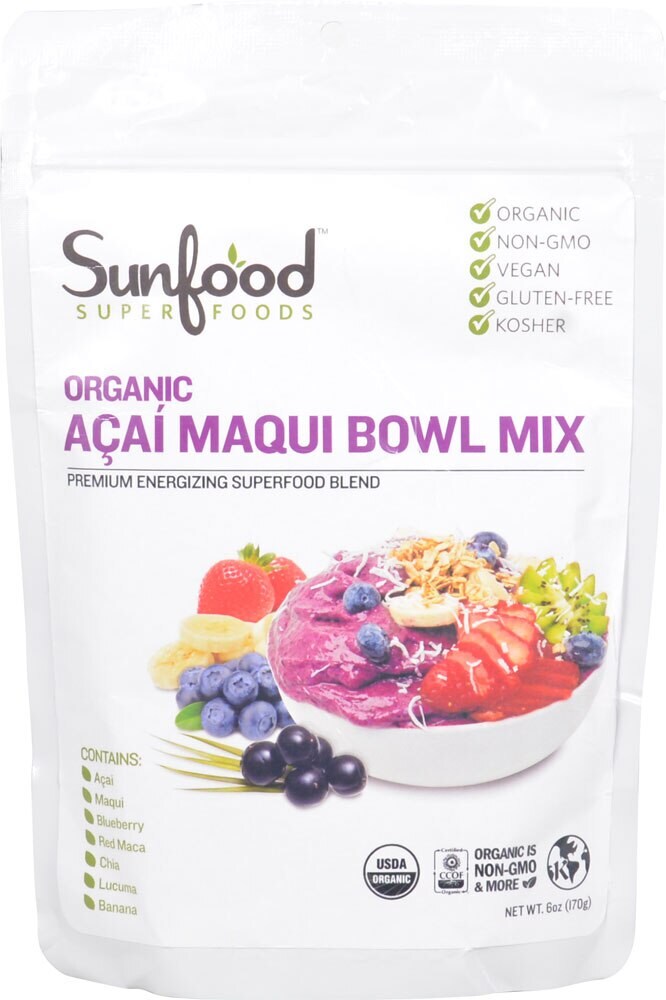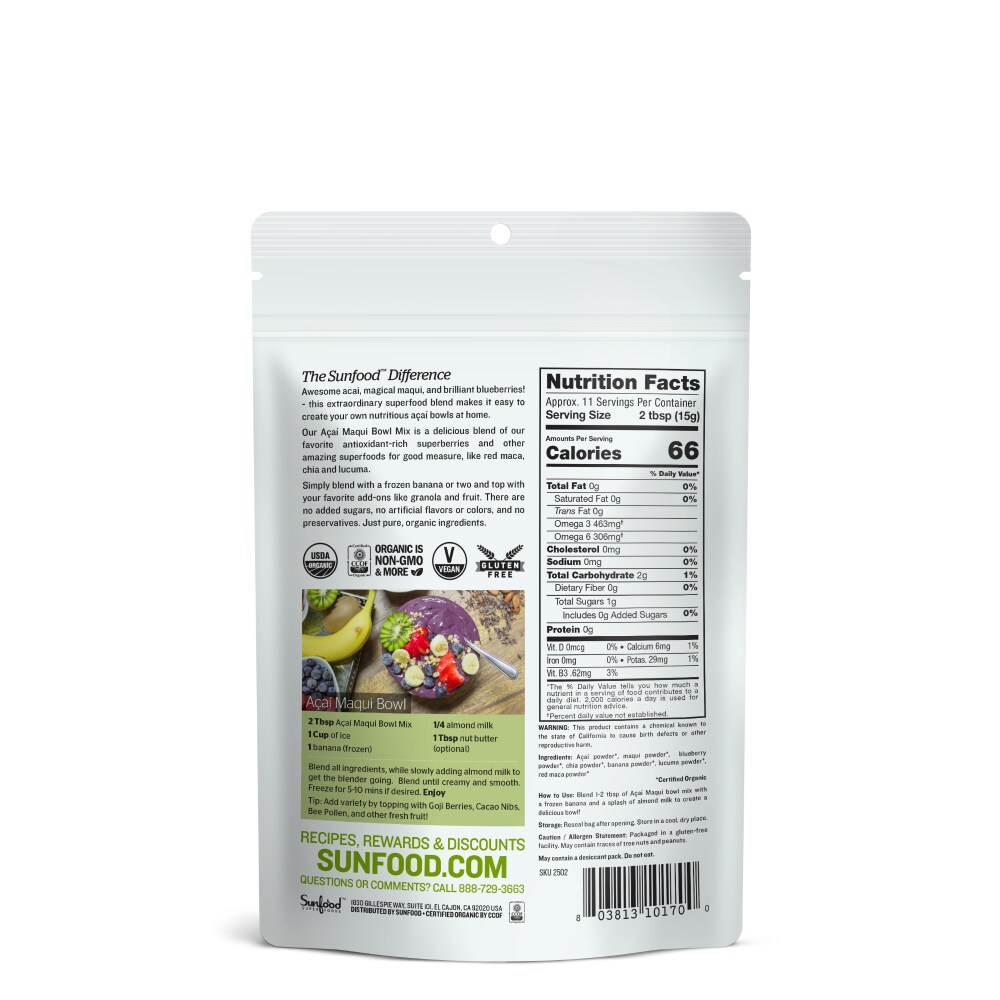 Sunfood Organic Gluten Free Acai Maqui Bowl Mix
---
The Sunfood™ Difference
Awesome acai, magical maqui, and brilliant blueberries! - this extraordinary superfood blend makes it easy to create your own nutritious acai bowls at home.
Our Acai Maqui Bowl Mix is a delicious blend of our favorite antioxidant-rich superberries and other amazing superfoods for good measure, like red maca, chia and lucuma.
Simple blend with a frozen banana or two and top with your favorite add-ons like granola and fruit. There are no added sugars, no artificial flavors or colors, and no preservatives. Just pure, organic ingredients.
---