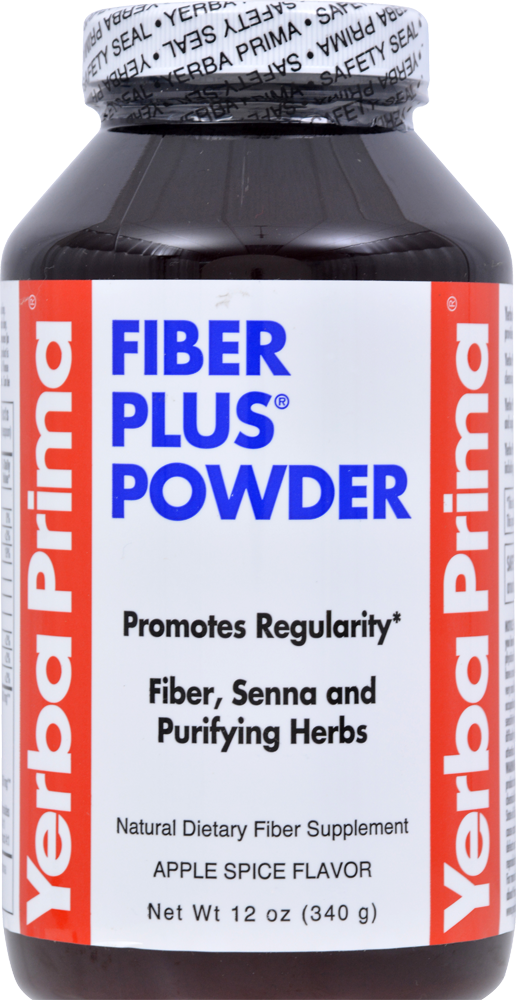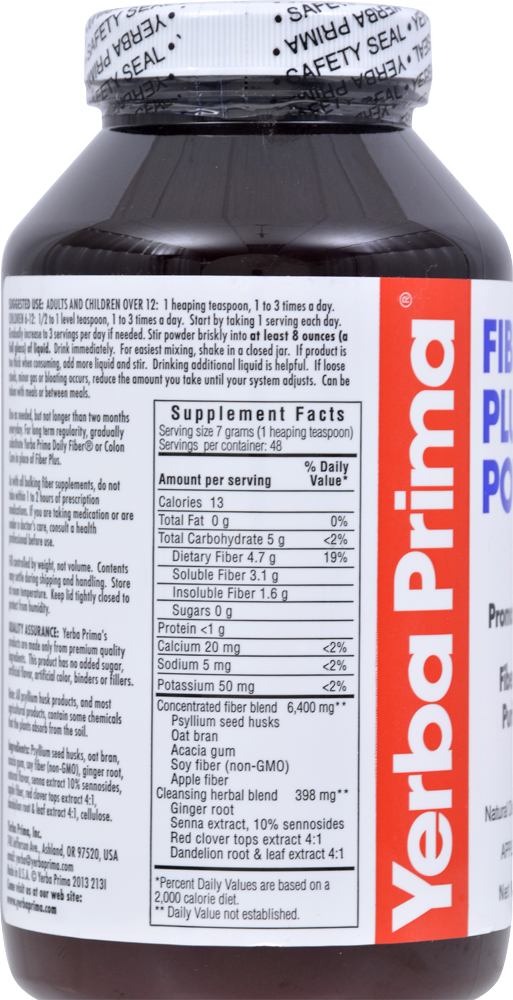 Yerba Prima Fiber Plus Powder Apple Spice 12 Oz
---
Fiber Plus - Take as needed to restore regularity. Fiber Plus also provides a quick, thorough cleansing of the colon when needed.
Fiber Plus contains all the benefits of fiber in addition to the colon cleansing benefits of senna to help restore healthy bowel function.
Gentle Overnight Relief
Apple Spice Flavor
Lightly Sweetened with Stevia
May Relieve Occasional Constipation
Certified Gluten Free
Non-GMO Lab Tested
No Preservatives
Premium Dietary Fiber Supplement
Made in the U.S.A
For Short-Term Use to Restore Regularity
Includes Soothing Digestive Herbs
*These statements have not been evaluated by the Food and Drug Administration. This product is not intended to diagnose, treat, cure, or prevent any disease.
---