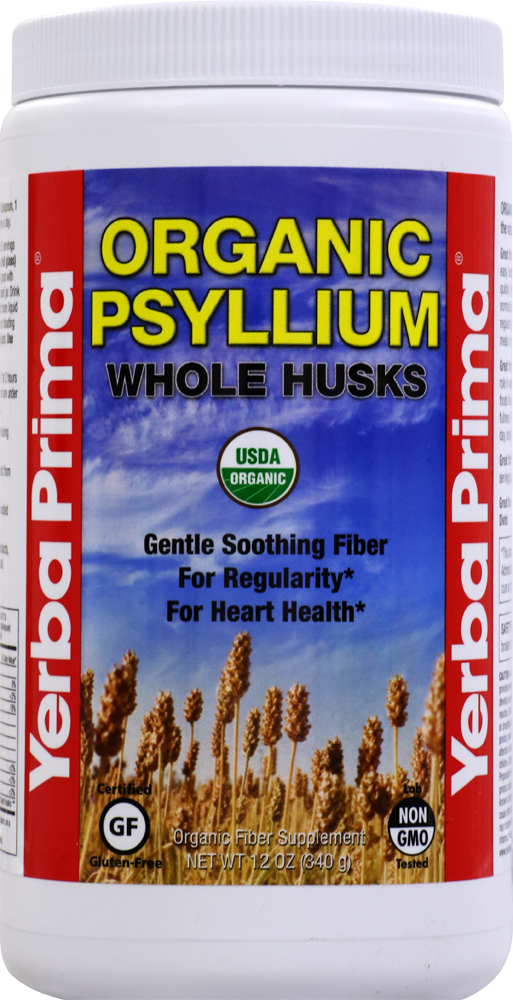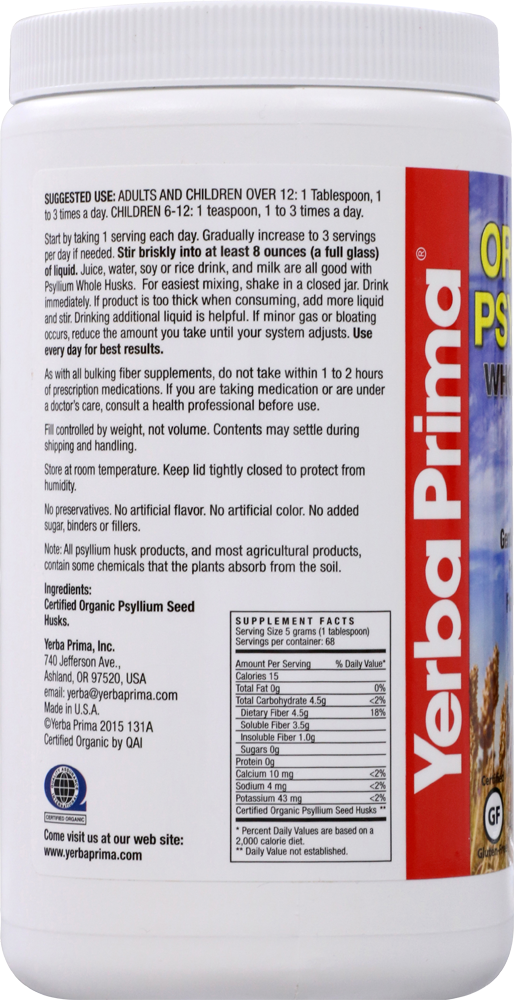 Yerba Prima Organic Psyllium Whole Husks
---
Great for Regularity and Colon Health! Psyllium husks promote easy, healthy elimination and sweep waste out of the colon more quickly. Psyllium husks provide gentle fiber to soothe and normalize the bowel when there is discomfort. To maintain regularity and colon health, take 1 to 3 servings a day with meals or between meals.
Great for Weight Maintenance! Dietary fiber plays an important role in weight loss and maintaining healthy weight. High fiber foods like psyllium husks help promote satiety (a feeling of fullness). To support weight maintenance, take 1 to 3 servings a day shortly before meals or with meals.
Great for Heart Health! To help support heart health, take 2 servings a day with meals.
Great for Low Carb Diets, High Protein Diets, Gluten Free Diets!
Gentle Soothing Fiber
Certified Gluten-Free
Lab Non-GMO Tested
USDA Organic
*These statements have not been evaluated by the Food and Drug Administration. This product is not intended to diagnose, treat, cure, or prevent any disease.
---